Text- You probably know 4K resolution. 4K resolution has being the best for so long and even now, most people think that 4K resolution is the best we have but that's wrong. Even though most of us are still getting used to 4K resolution, the next age is already here and that's 8K (7680 x 4320 pixel).
This has twice the pixels for both vertical and horizontal than 4K which has 3840 x 2160 pixels. Just imagine, if you have experienced 4K before, you know how awesome that is. You know how clear the image would be with all the little details. Now imagine twice the quality of that. And that picture would be huge and clear as day. Everything about that would be perfect. If you need a simple comparison, this is 8K resolution compared with 4K, Full HD and SD resolutions.
And guess what, you can get 8 K resolutions now and these are the best 8K monitors you can get.
You can buy this from Amazon from this link.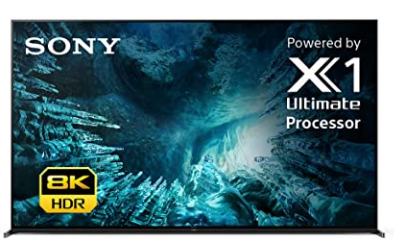 Pros of Sony Z8H best 8K monitor
Awesome surround sound system
Cutting edge features like Game mode for smoother and more efficient gameplay
Magnificent visual produced by Sony's X-reality pro processor
Cons
Uses LED instead of QLED or OLED technologies.
Occasional issues when up scaling
This is compatible with PlayStation 5 and this TV is the best way to enjoy PlayStation 5 to the fullest. Connect your PS 5 to this TV through HDMI and you will have the ultimate gaming experience you can ever get. The X-reality pro processor will produce an output through the display for you and it will take you inside the game. It will be a mesmerizing experience for you.
Surround sound system also helps a lot in it. So if you are a pro gamer (especially PlayStation) then this is the ideal 8K monitor for you.
You can buy this from Amazon from this link .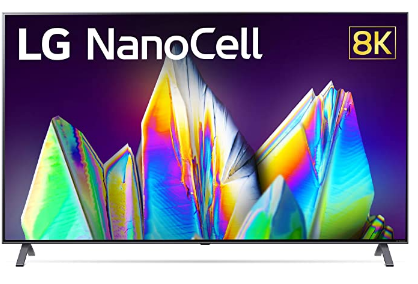 Pros
Has Smart TV functions
8K AI processor with magnificent up scaling
Top notch visuals on Xbox Series X
Cons
Mild ghosting during some games
One of the most expensive 8K monitors in 2021
Reports of screen burning
This is the future of 8K video resolution. Not only this is a smart TV, this also works perfectly with Xbox Series X. This is powered by NanoCell Technology. This technology delivers 4 times the resolution of 4K. Not only that, it also delivers clear colors with contrast that would blow your mind.
This also has an 8K AI processor that can deliver ultra realistic picture on autopilot. It also take care of 8K up scaling without any issue. If you want to have the ultimate experience with Xbox Series X, this 8K TV is the best and the only solution for you.
ViewSonic ColorPro VP3286-8K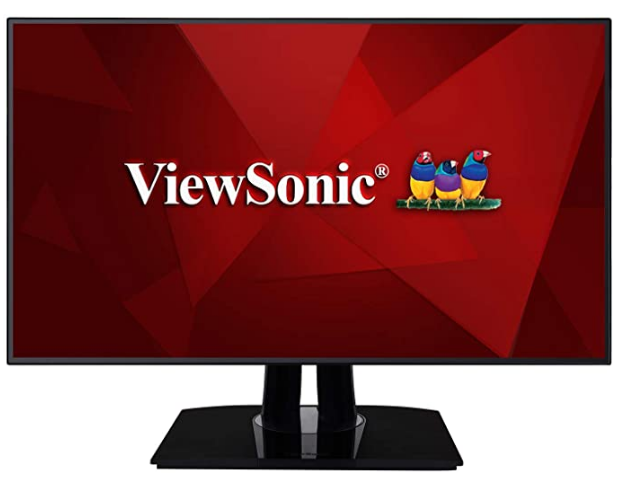 Pros
Supports Native 8K
Has a calibration device just for setting up your workstation
Has amazing colors because of ADOBE RGB and ColorPro software
Cons
Very expensive
Specific details are still limited
Even though 8K monitors are still very scarce, ViewSonic has introduced VP3286-8K monitor as their newest addition. This 8K display has 99% Adobe RGB color coverage with various connectivity options like USB hub, DisplayPort and even Thunderbolt. This also incorporates different visual enhancing software that will increase the image quality as a ColorPro model. So if you are looking for an 8K monitor, this is a solid choice for you.
You can buy this from Amazon from this link.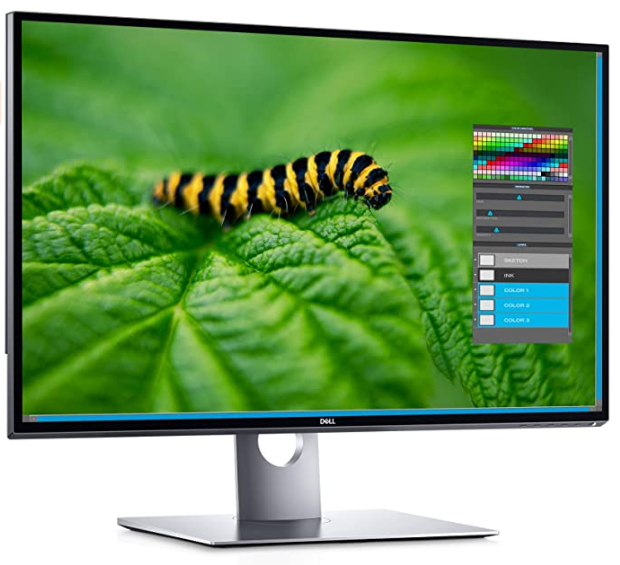 Pros
Already calibrated and ready for use
Premier Colors for amazing visuals with 8K resolution
Dell Infinity Edge Bezel technology with a sleek aluminum finish
Cons
Heavy (15 pounds)
Don't have any HDMI ports (only have DP ports)
Some users have reported QC issues like light bleed
If you are looking for the best 8K gaming monitor, this is the best choice for you. This monitor has so many features including a PremierColor integration with one billion colors as well as 98% DCI-P3 coverage. This 32 inch display has 280 DPI boasts which will make sure that you won't miss a single frame of action while playing a cinematic game. The visuals are so vivid to your naked eye that you would never notice any pixels on the display.
Since the 8K technology is still new, there are some concerns such as refresh rate is still at 60Hz. But that doesn't mean the experience is priceless and beyond time. So you should definitely try this if you want an ultra-gaming experience.
Samsung 65 inch Class QLED Q800T Series
You can buy this from Amazon from this link .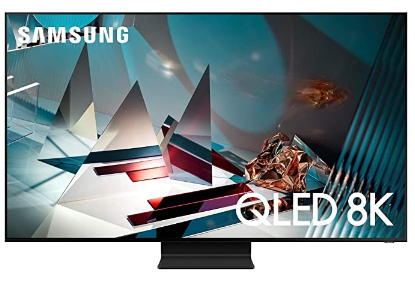 Pros
Smart TV interface makes an intuitive operating system
8K visual will make sure this will be a top tier for many years
AI up scaling for backward compatibility
Cons
Expensive ($2000)
So heavy (55 pounds) and the setup is kind of a challenge
Backlighting QC issues
This 8K TV has over a billion shades of colors due to Samsung Q Dot technology. This display can produce an image so sharp, it can be viewed from every possible angle with incredible depth and details. This 65 inch TV can easily be transformed into a very large gaming monitor so you can have the ultimate gaming experience as a pro gamer. This also has additional sleek designs like the ambient mode where it turns your blank screen into soothing visuals that you can customize with a single click.
These are the best 8K monitors in 2021. Even though most of them are TVs, you can easily use them as monitors for gaming and watching movies. Keep in mind that 8K technology is still very expensive because it's still new. But if you want to get ahead of technology, then getting one of these is the best way to do it.
Not only they produce the best video quality in the world, they also produce the best color combination with video technology to give you an ultra-realistic video output with cutting edge audio technology. So you will get a next step cinematic experience if you get one of these monitors.
All these monitors are unique in their own way like one is especially design to play PlayStation games and another is designed for Xbox even though you can use them for different purposes other than that. But know your specific personal needs before choosing one so you can get what's best for you. So good luck. I hope this article help you find the best 8K monitor for you. If you have any question regarding this, please put a comment below in the comment section and I will get right back to you as soon as I can. Happy shopping.