Mobile app prototyping is an essential step in the app development process, enabling designers and developers to test and refine their ideas before investing time and resources into building a complete product. With numerous mobile app prototyping tools available, it can be challenging to determine which one is best suited to your project's requirements. In this article, we'll provide a comparison of popular mobile app prototyping tools, highlighting their features, pricing, and pros and cons, to help you make an informed decision.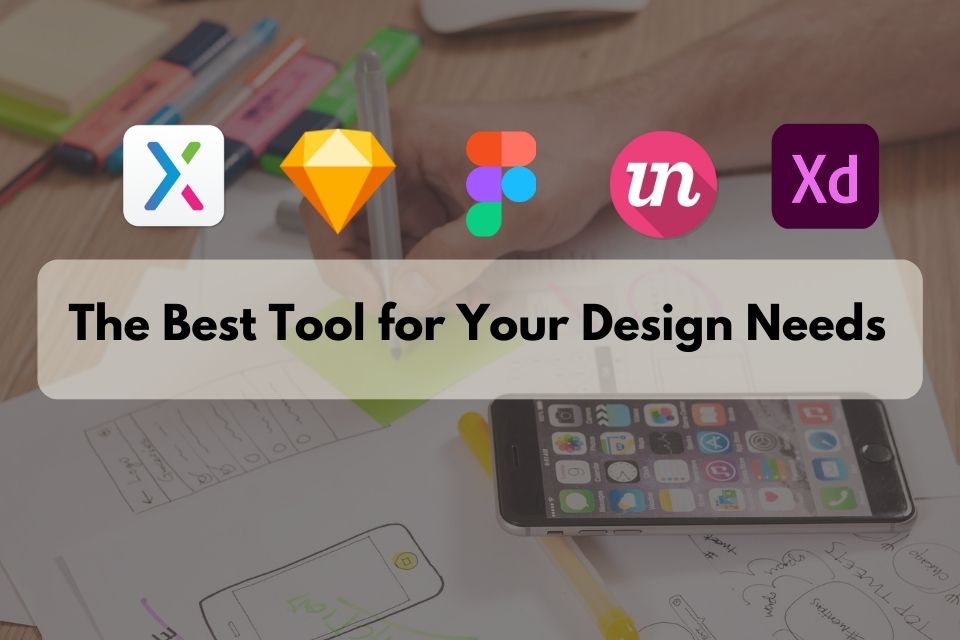 Figma
Figma is a cloud-based design and prototyping tool that supports real-time collaboration, making it a popular choice for both individual developers and teams.
Pros: Real-time collaboration, extensive design features, a wide range of plugins and integrations, and free tier available.
Cons: Limited offline capabilities and can be resource-intensive for lower-end devices.
Sketch
Sketch is a macOS-exclusive design tool focused on user experience (UX) and user interface (UI) design for mobile and web applications. It offers a simple, intuitive interface and a rich ecosystem of plugins and extensions.
Pros: Powerful design capabilities, a large community of users, and an extensive library of plugins and resources.
Cons: macOS-exclusive, no built-in prototyping features (requires third-party plugins or integrations), and subscription-based pricing.
Adobe XD
Adobe XD is a feature-rich design and prototyping tool from Adobe, which seamlessly integrates with other Adobe Creative Cloud applications. It offers powerful design capabilities, prototyping tools, and collaboration features.
Pros: Robust design and prototyping features, seamless integration with other Adobe applications, real-time collaboration capabilities, and a free starter plan.
Cons: Subscription-based pricing and potential learning curve for new users.
InVision Studio
InVision Studio is a comprehensive design and prototyping platform that enables users to create interactive app prototypes, animations, and responsive designs. It supports collaboration and integrates with popular project management tools.
Pros: Advanced prototyping features, collaboration capabilities, and integration with popular project management tools.
Cons: Limited free plan, resource-intensive for lower-end devices, and potential learning curve for new users.
Axure RP
Axure RP is a powerful wireframing and prototyping tool aimed at professional UX designers. It provides extensive features for creating advanced, interactive prototypes with conditional logic, dynamic content, and animations.
Pros: Powerful prototyping capabilities, support for conditional logic and dynamic content, and integration with popular design tools.
Cons: Steep learning curve, subscription-based pricing, and may be overkill for simple projects.
Conclusion
Choosing the right mobile app prototyping tool depends on your specific project requirements, preferences, and budget. In this comparison, we've highlighted some of the most popular tools, each offering a unique set of features and capabilities. When making your decision, consider factors such as ease of use, collaboration features, platform compatibility, and pricing. Experiment with different tools to find the one that best suits your design needs and helps bring your app ideas to life.