There are different kinds of apps you can use for Twitter on your Windows 10 computer or laptop. They all offer different kinds of features and you can choose what best meet you expectations for your computer.
7 Best Twitter Apps for Windows 10
1. Twitter Official Application
Twitter official app works fine Windows 10 operating system. You can get simplicity from this application.
This doesn't have the bells and whistles other twitter applications offer but there is a single column that gives you the ability to switch to notifications and messages and you can compose tweets even.
You can also search for GIFs in tweets and if you have any feed backs about the app, you can simply click on the smiley icon and give Microsoft your personal feedback about anything (even about new features).
2. Tweetz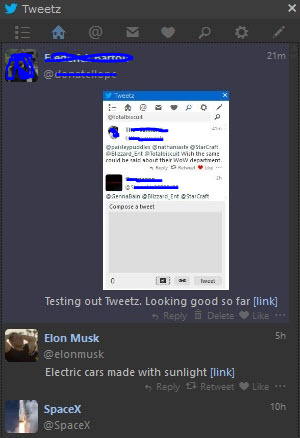 Tweetz is a very simple and user friendly Twitter application you can use on your Windows 10 desktop. This app replicates Twitter data onto the desktop client. This is a good light weight twitter app but still, it's very intuitive and useful when it comes to handling your tweets.
3. Tweetium
Tweetium is specifically design to give you the most of Twitter with the least effort. Luckily this app works on any platform and the interface is designed in a way so you can properly operate it with any component like mouse, keyboard or touch screen.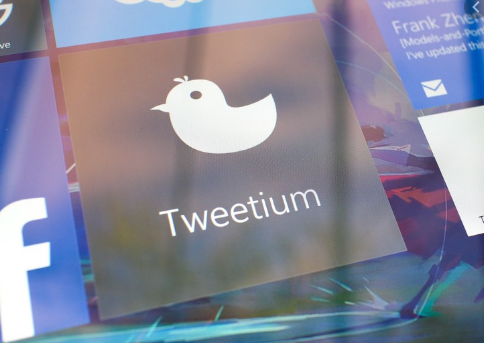 This also has a feature where it pops up replies instantly so you can have a live connected Twitter experience with up to date conversations. You can also customize it as you like. You can change the color and the theme of the interface, background picture and many more.
4. TwitDuck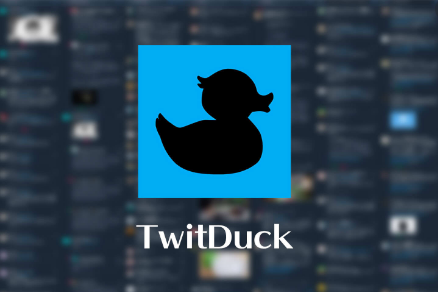 This third party Twitter application for windows is specifically designed to fill the gap between TweetDeck and Twitter app. TwitDuck has functionalities like tweet filtering and getting activities and notifications on the same screen. You can also customize your news feed with TwitDuck and prioritize trending topics, mentions and direct messages.
5. Buffer
If you use Twitter on a professional level, then Buffer is ideal for you. With Buffer, you can control your flow of tweets on a regular basis while managing your account. You can create a list of scheduled posts with Buffer and then monitor those posts performance when they are live so you can monitor which posts get the best responses at which times. You can also use Buffer to manage your other social media accounts like Facebook and Instagram.
You can use Buffer for personal or business use and it comes with a free version as well as a premium version. In the free version, you can connect one account at a time and queue up to 10 scheduled posts.
6. Tweeten
Tweeten is a very popular Twitter application specifically designed for Windows 10 that's mostly base on TweetDeck. Tweeten let you download Emojis, GIFs and has a very user friendly interface where you can track everything happens on Twitter in a column. This multi column interface will enable you to observe all your accounts at the same time an track your Twitter lists including activities, direct messages and notifications.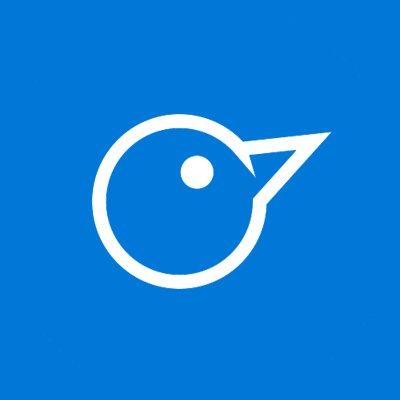 Tweeten also has a very efficient search engine that you can use to search for GIFs, trending topics and other accounts. You can also choose a light or dark theme for the app and you can also schedule your tweets.
7. Fenice
This is a premium Twitter app specifically designed for Windows 10 and will give you a memorable experience if you use a large screen. This universal application brings several elegant features like a familiar user interface. You can add memes to your tweets with Fenice. Fenice has interactive notifications which allows you to like, reply or retweet mentions in an easy and efficient manner.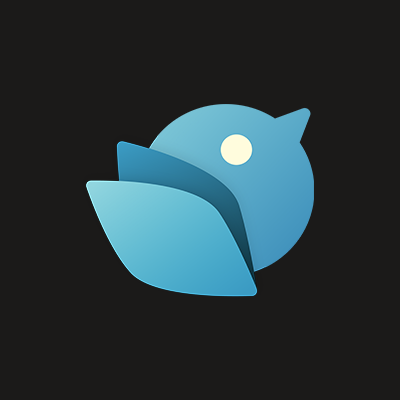 You can also add multiple accounts, thumbnail previews, quote retweers and can even adjust colors and feeds with Fenice. This also allows you to spellcheck your tweets before posting including retweets. You can also drag and drop pictures into tweets and schedule tweets to automatically publish later. There is only a premium version for Fenice but they offer a 24 hour trial period.
Keep in mind that some Twitter features may not be available on Fenice due to Twitter owing to API restrictions.
The Bottom Line
These are the best Twitter apps for Windows 10. Keep in mind that they are unique in their own way. So it's better to choose one base on your personal requirements. Don't choose an app only because someone you know is using it already. Choose one only based on your own requirements.
Even though all these apps have similar interfaces, their own functionalities are completely different in their own way. So it might take you a while to get used to the chosen app but after you get familiar, you will be able to operate it with ease and manage tweets very efficiently.
If you have any question regarding Twitter apps for Windows 10, please put a comment in the comment section and I will get back to you as soon as I can. So good luck and happy tweeting.