Hidester is a VPN service provider based in Hong Kong. You can download the premium version or you can use the web service for completely free.
You can visit Hidester web service from this link https://hidester.com/proxy/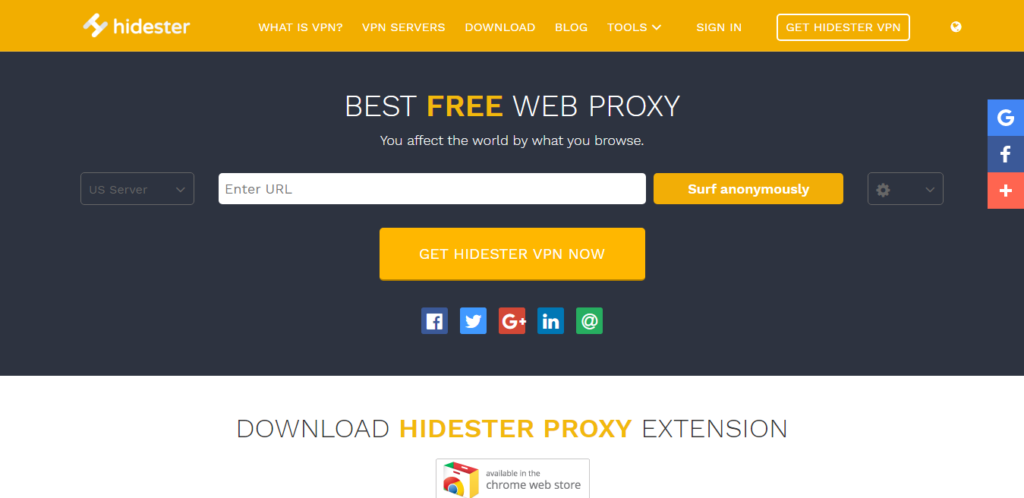 You can download Hidester VPN application to your device from this link https://hidester.com/buy-vpn/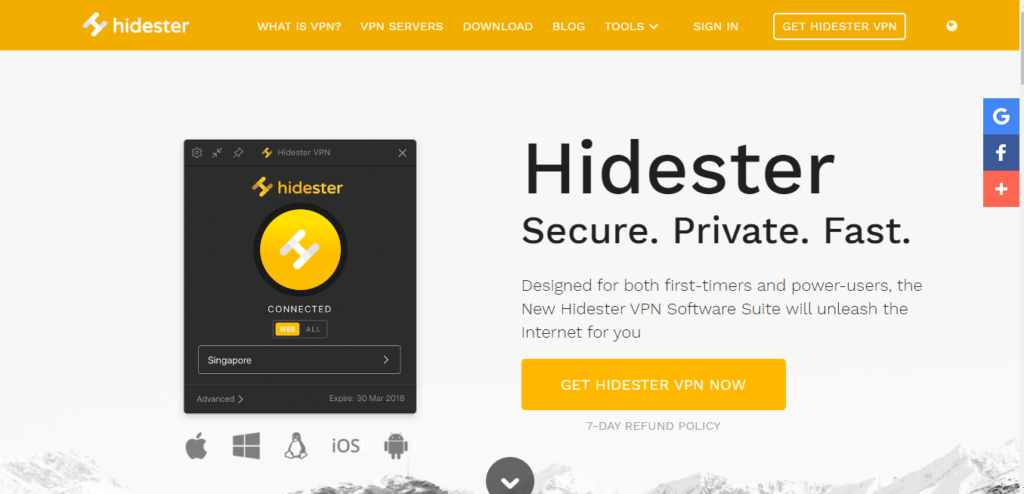 But when we review Hidester, the best way to do it is to simply talk about pros and cons of Hidester. So let's do that.
Pros and Cons of Hidester
These are the pros and cons of Hidester
PROS
1. Good Security

Hidester uses two security protocols. They are OpenVPN and Hidester's very own protocol CamoVPN. OpenVPN is the recommended protocol for users. Keep in mind that the app's default protocol is CamoVPN on startup. So if you are from a high censorship country, make sure you change your protocol to OpenVPN. Encryption they use is AES-256 which is top notch. So you don't have to worry about decrypting your data by another party because that will never happen with AES-256. Also Hidester has a kill switch. Which is a compulsory for VPN services but some don't have this. So when you are using Hidester VPN to browse through the internet and your VPN connection gets broke, Hidester will immediately break off your internet connection so your IP address won't be visible to anyone. But keep in mind that you have to manually activate it. So make sure you activate that before browsing the internet.
2. Support Torrent
Hidester supports torrents. But keep in mind that it's not available for all servers. But there are 20 plus good options around half of all available servers and they are all spread across the globe perfectly. Servers that supports torrents include Israel, Austria, Canada, Hong Kong, Thailand, Belgium, Mexico, South Korea, Mexico, Russia and many more.
But keep in mind that Hidester has low upload speed and that might be a problem if you are a torrent uploader. If not, that won't be a problem.
3. Based in Hong Kong
Since Hidester is based in Hong Kong, they won't be affected with any data retention laws. So no one can force Hidester to give up valuable information even if they collect them. This is actually a huge plus because some VPN services don't have that ability and it might put all your personal information in danger.
4. Bypass Chinese Censorship
Unlike most VPN services, Hidester works perfectly in China. This works fine even with the ban and the great firewall in China. This is good news if you are from China because you can use Facebook, Yahoo, Google, YouTube, Twitter, Vimeo, Soundcloud, Instagram and so many more in China with Hidester since all of them are banned in China.
Nonetheless, we can't say for sure that Hidester would be blocked in China in the future. But since it works well in China, it's safe to assume that it also works in other highly restricted countries such as UAE, Russia, Iraq, Iran and Turkey.
5. Has Good policy for logging
Hidester is based in Hong Kong. Since Hong Kong has no data retention laws, they won't be force to give up sensitive personal information about its users. So Hong Kong is a very good place for a VPN to be based on.
Even though Hidester claims the have zero logs, they obvious collects Meta data. It includes,
VPN server location without its IP address
Date of connection without the exact time
You connection country without your IP address
Total amount of data transferred per day while using the VPN
They don't log web sites you visit and that's a good thing. So regarding policy and privacy, Hidester is pretty good.
6. Support all major operating systems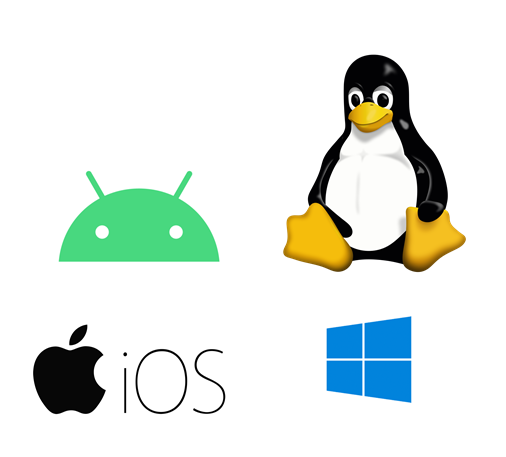 This works well in all major operating systems like Windows, Mac, iOS, Android and Linux. It's very easy for you set it up in your device. But they also has a step by step guide for you to refer and you can visit that guide from this link https://hidester.com/wiki/index.php/Main_Page
CONS
1. Does not support Netflix or any streaming services
Sadly, Hidester does not support Netflix or any other streaming services like HBO Max, Hulu, Disney Plus or Amazon Prime Videos. So if you are looking for an VPN service to get streaming services, Hidester is not the VPN for you.
2. Poor interface design for the application
A lot of users have complained that the interface of the app is not very user friendly and sometimes it gets confused. A VPN application must have a very simple interface and not having that has taken a huge tall with some Hidester users. There reason for this is things like you having to manually activate the kill switch and manually change the security protocol for OpenVPN.
3. Poor long distance speed
Overall speed performances are good when using Hidester. If you use close serves to you, then it will produce faster performance but if you use distant servers, then the speed will reduce by a huge margin.
When using local servers, this is the speed. This is before using the VPN

This is while using the VPN
You can see that the download speed is reduced only by 18Mbps. This is a very acceptable reduction for a VPN service. But when using a long distant server, that reduction can go up to 94% and that is not acceptable. 
4. High latency
Hidester also has high Ping/ latency. So if you are a gamer and looking for a proper VPN to use, Hidester is not the one for you.
5. Bad Customer Service

Even though they have 24/7 customer support, they have no live chat feature. But Hidester webpage has tutorials and information about how to install the VPN service to your device and about all kinds of relevant things. So they have online resources and they also have email support via an online form but that is not reliable.
CONCLUSION
In general, Hidester is a pretty good VPN service but it lacks some key elements like not supporting streaming services and having reduced speed when using far away servers. If those things won't affect your goals then Hidester is a good VPN service for you. Even though they don't have a free version, their premium prices are very reasonable. Also since you can use the online web proxy, you might get to use it for free at all.
This is basically what you need to know about Hidester VPN before purchasing it. If you have any questions regarding Hidester, feel free to put a comment in the comment section and I will get back to you as soon as I can. So good luck and happy browsing.